Wood Badge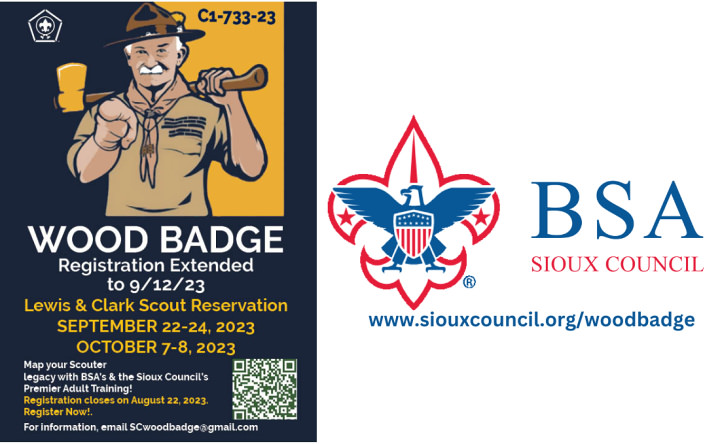 Wood Badge is an advanced 5-day leadership training course for adult leaders in the Boy Scouts of America. It is designed to help Scouters become better leaders by teaching them the latest in leadership theory and practice. The program is designed to help participants develop their leadership skills through a series of challenging and fun activities, discussions, and workshops. During the course, participants will learn about team building, communication, goal setting, problem-solving, project planning, and other essential leadership skills. They will also have the opportunity to put these skills into practice through a series of hands-on activities and exercises. Wood Badge is a unique and rewarding experience that will challenge and inspire you to become a better leader, both within Scouting and in your personal and professional life.

Here are some of the benefits of attending Wood Badge:
You will learn the latest in leadership theory and practice.
You will develop your leadership skills through hands-on experience.
You will build relationships with other Scouters from across the area.
You will make a positive impact on the lives of your Scouts.
If you are a Scouter who is looking to take your leadership to the next level, Wood Badge is the course for you. Sign up today and start your journey to becoming a better leader!
The Wood Badge course is held on two weekends. September 22-24, 2023 and October 7-8, 2023.
If someone referred you to participate in Wood Badge, please let us know that person's name. When you register, in your profile is an Event Registration section where you can enter their name.
Wood Badge 2023 September 22, 2023 to October 08