North Star District News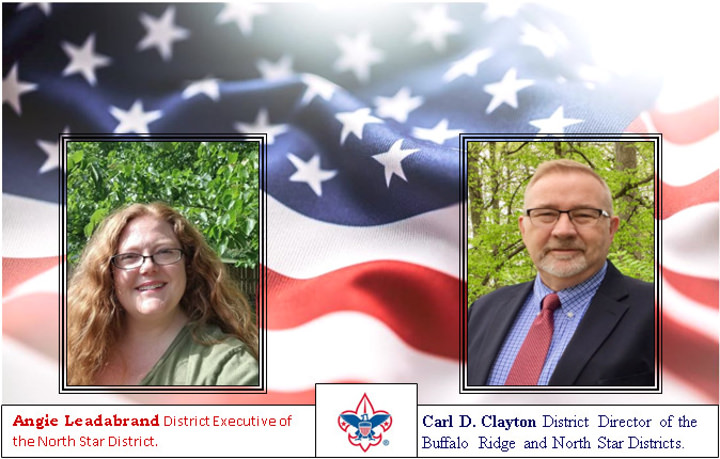 Sioux Council Capital Campaign - Please consider a donation - For more information
2019 October Newsletter
Our Vision
Sioux Council, Boy Scouts of America, is embarking on a multi-year capital improvement campaign with a goal of $5,444,660. This campaign will include educational, health & safety, and cultural improvements to its four camping properties and the Center for Scouting.
Friends of Scouting - True Cost of Scouting - click here
Prepared For Life
The tradition of Scouting began over 100 years ago in 1910 here in the United States and it continues today to allow youth to develop into leaders of intellectual distinction, moral conviction, ethical direction and possessing an energy that motivates them to make our communities a better place. This does not mean that Scouts are the smartest, fastest, wealthiest or most popular; however it does mean that each one of them will lead a life that will make the world around them better for their families, friends, colleagues and society at large because they are open to growth.
The Boy Scouts of America is one of the best youth organizations in the country because, put simply, young people in Scouting programs excel. When one is reminded of the global impacts of Scouting – that the only men to walk on the moon were Scouts, that the founder of Microsoft was a Scout, or that one of the few people to climb all seven of the world's highest peaks was also a Scout – it is easy to offer financial support to the programs that develop the type of confidence needed to scale peaks and walk on the moon. It is just as easy to support the program needs of a young person who lives five miles from the beach but has never been kayaking, or has never spent an entire day outside or never feels the pride during the applause of an entire elementary school upon the dedication of new bookshelves for the school library. These success stories occur everyday in Scouting.
Though simple in concept, advancement through merit badges, community service and outdoor activities offers a world of boundless opportunities. Your generous tax-deductible gift to the Boy Scouts of America provides direct funding for educational initiatives and active learning that program fees alone do not cover – is a statement about your belief in Scouting, our programs and our properties and in our belief in educating the entire mind of the young people.
The Friends of Scouting Campaign is the lifeblood of Scouting's fundraising efforts. Each year parents, volunteers, Scouting alumni, friends and business patrons donate time, energy and financial resources to this much needed yearly campaign. Annual Giving provides the budgetary support for numerous improvements to our properties, expansion of Scouting programs into new markets and increases the chance that every young person in our community will benefit from the impact of Scouting.
The Boy Scouts of America believes and understands that helping youth puts us on a path towards a more conscientious, responsible, and productive society.